We provide additional methods for selling tickets through our platform:
Phone/In-Person Selling
RSU (Bearer Ticket) Selling
Follow the steps below to set up these additional sales options.
Phone and In-Person Sales
Note: Phone and In-Person Sales requires the ticket seller to have access to a computer, tablet or phone with an internet connection.
1. Click on Edit Details under Sales Operations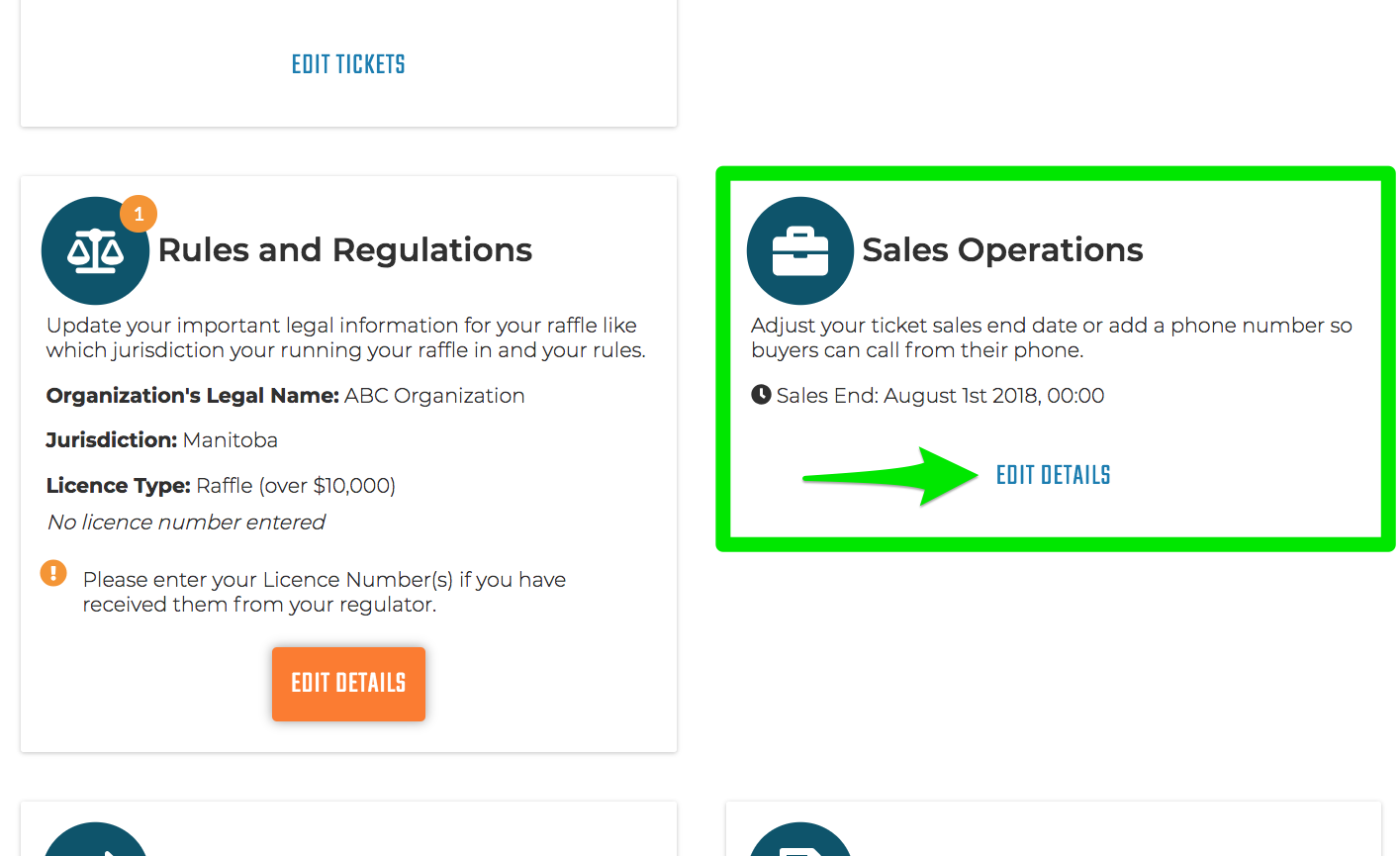 2. Click the checkbox beside Enable phone sales
3. Enter a phone number for your phone sales
This is the phone number that will be displayed on your raffle webpage for individuals who prefer to purchase over the phone.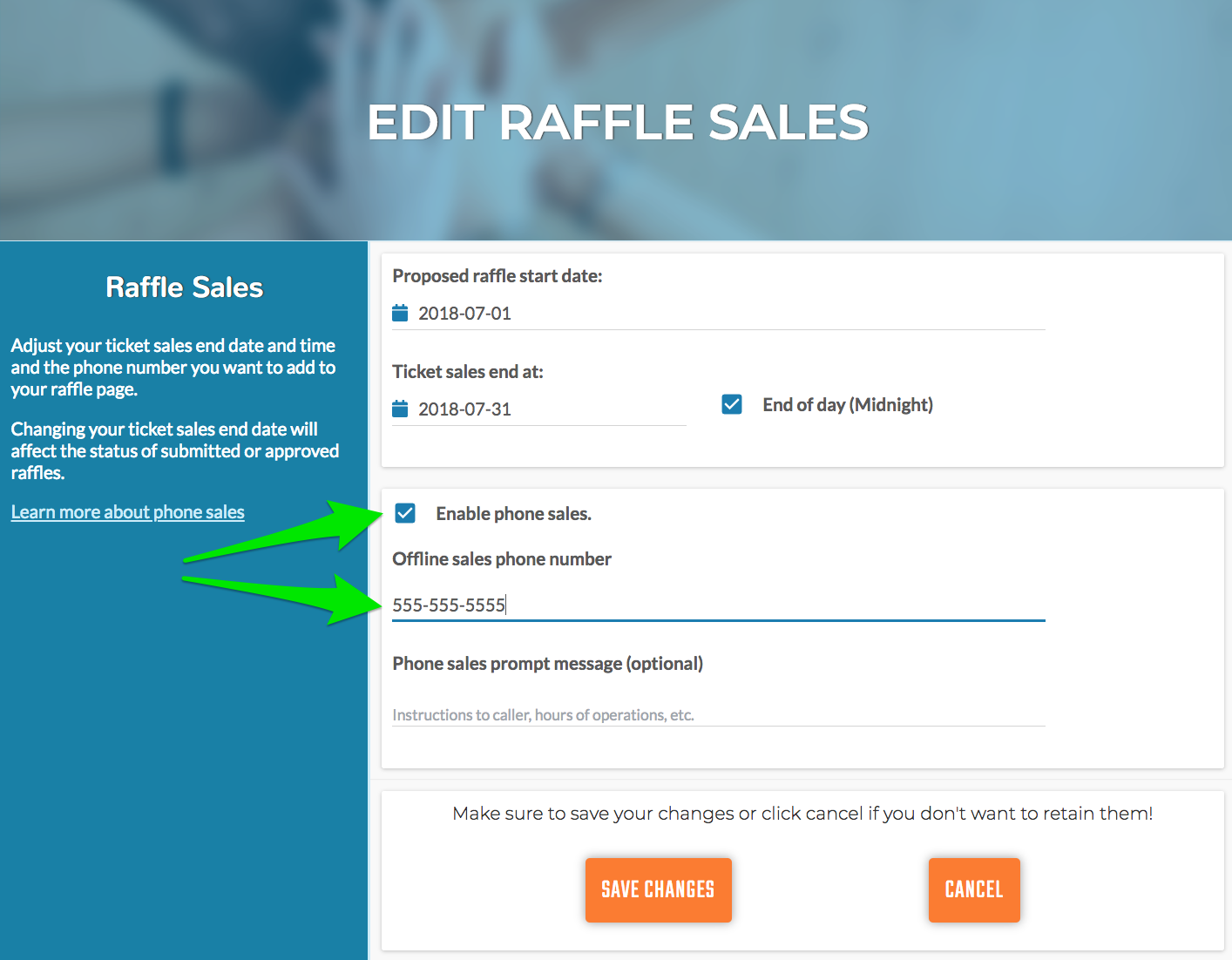 4. Click Save Changes
RSU (Bearer Ticket Sales)
If you are selling tickets using Funding Change's RSUs (Raffle Sales Units), you will need to enable RSU sales for your raffle.
Note: If you have not previously held an RSU raffle or have not informed us of your wish to run an RSU raffle, you will not see the option to Enable RSUs as your account will need to be provisioned for RSU sales on our backend.
1. Click checkbox beside Enable RSUs
2. Select the appropriate RSU receipt from the RSU receipt dropdown list.
3. Click Save Changes