Financial reports are available for you to download during or after completion of your raffle.
1. Click Manage Raffle from your dashboard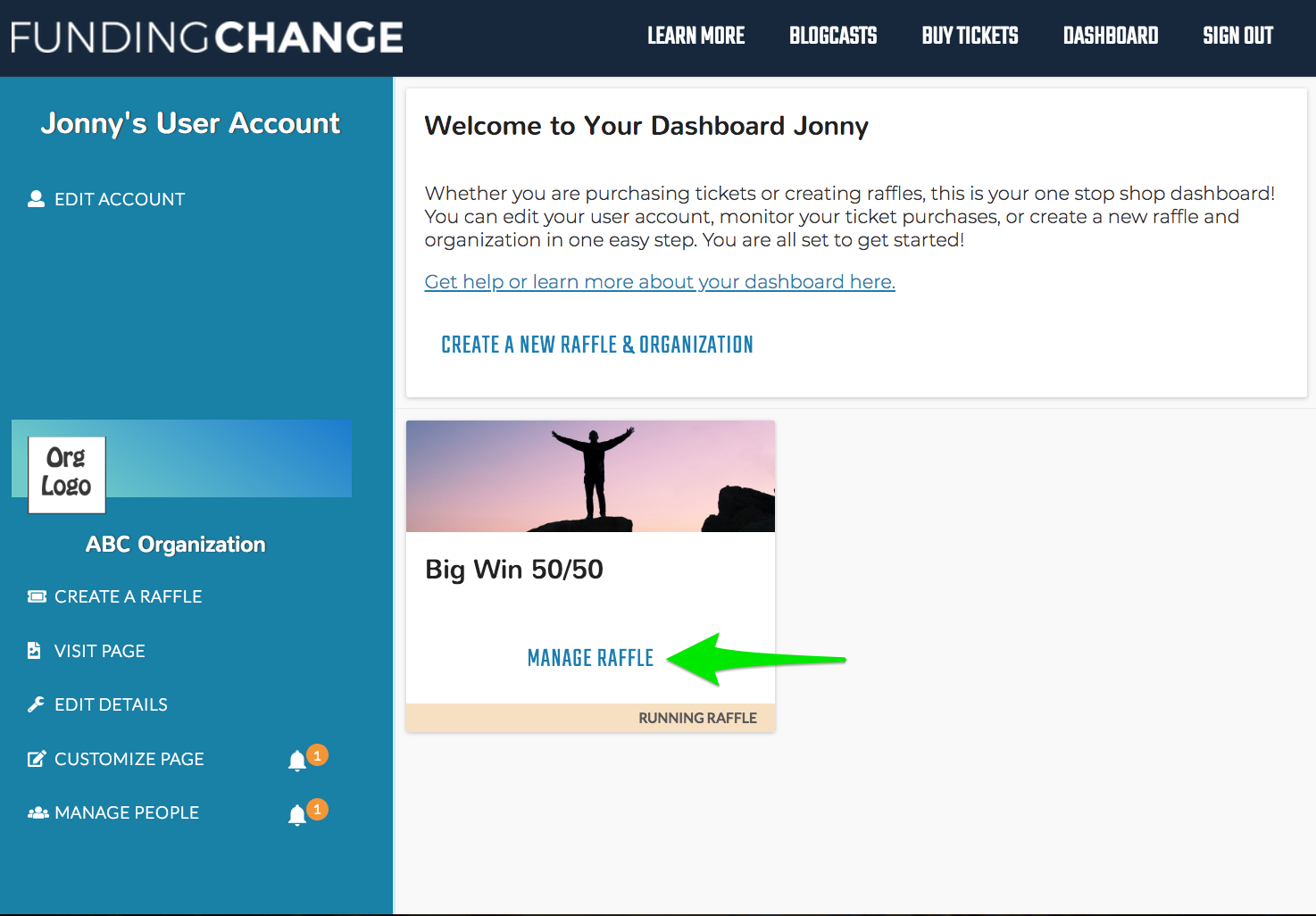 2. Click on View Reports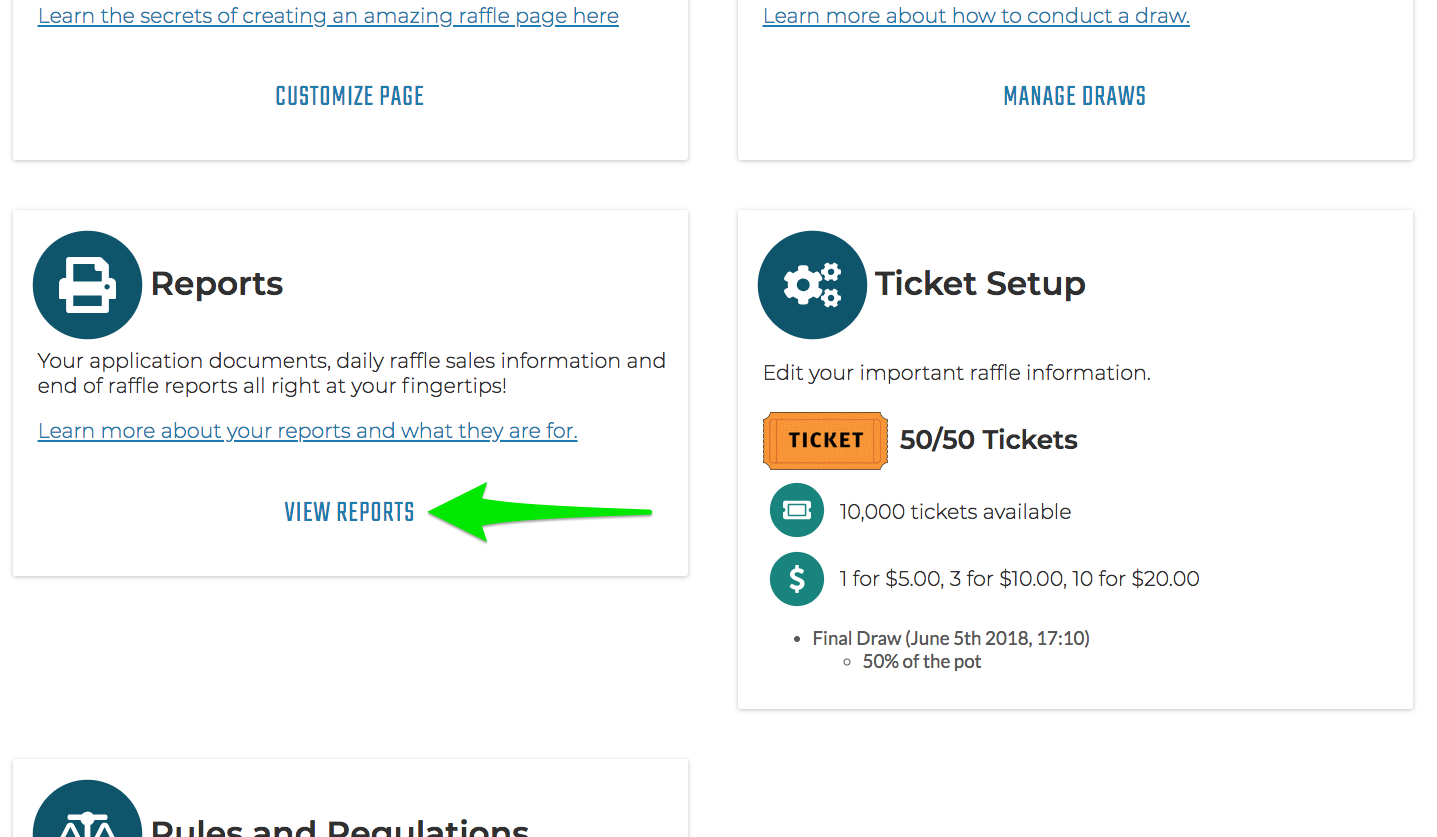 3. Click on Generate Report beside the type of report you'd like to generate.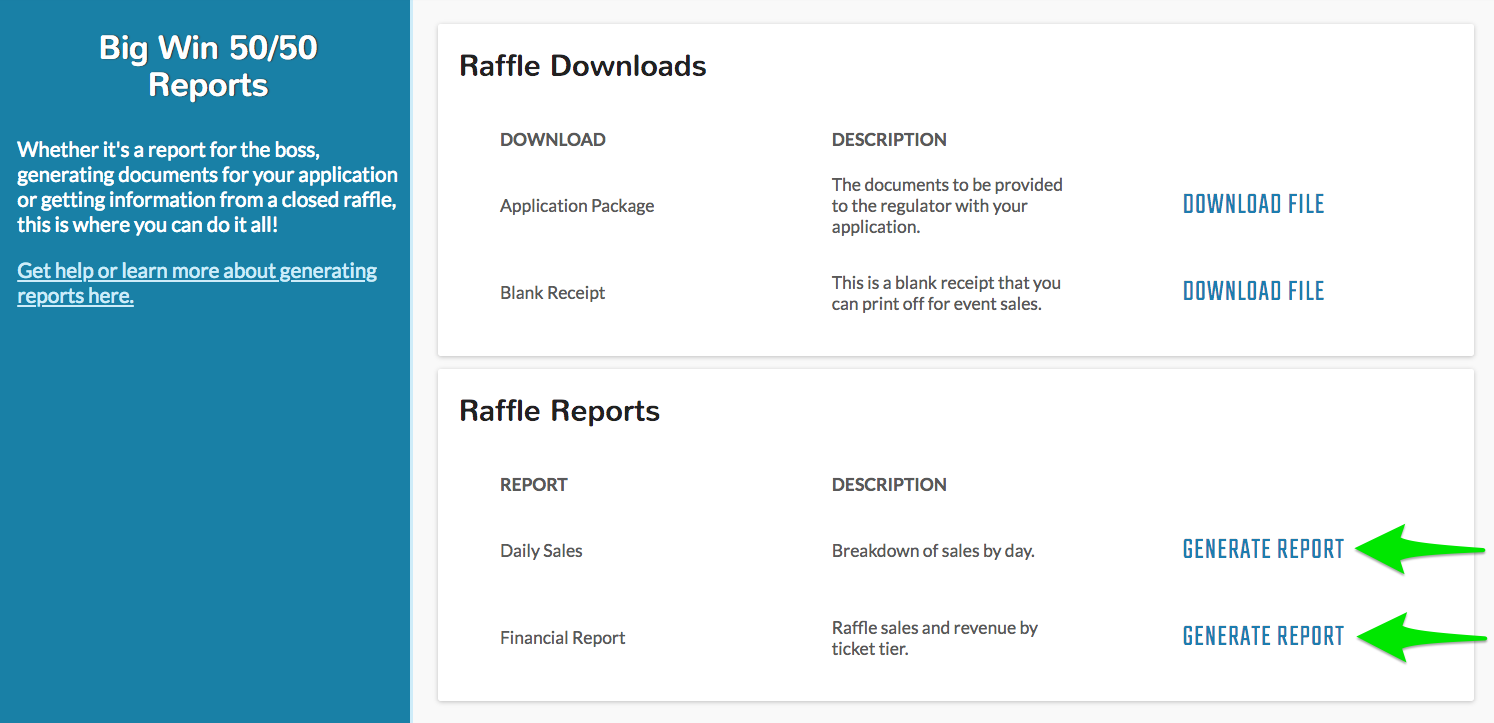 That's it! Your report will generate and will be ready for you to print or download and save!