If this is the first raffle you're running on our platform, you have the option to customize your organization's URL. Each organization is assigned their own unique organization URL. The organization URL takes a visitor to your organization page where they can find your current raffle, as well as past raffles. By default, we'll set your URL to:
www.fundingchange.ca/your-organization-name
However, you can change your URL to whatever you prefer (as long as it as not in use by another organization). It's good to keep this short, simple and unique to your organization, not your raffle.
PLEASE NOTE: THIS MUST BE DONE BEFORE YOU LAUNCH YOUR RAFFLE
Here's how you can customize your URL: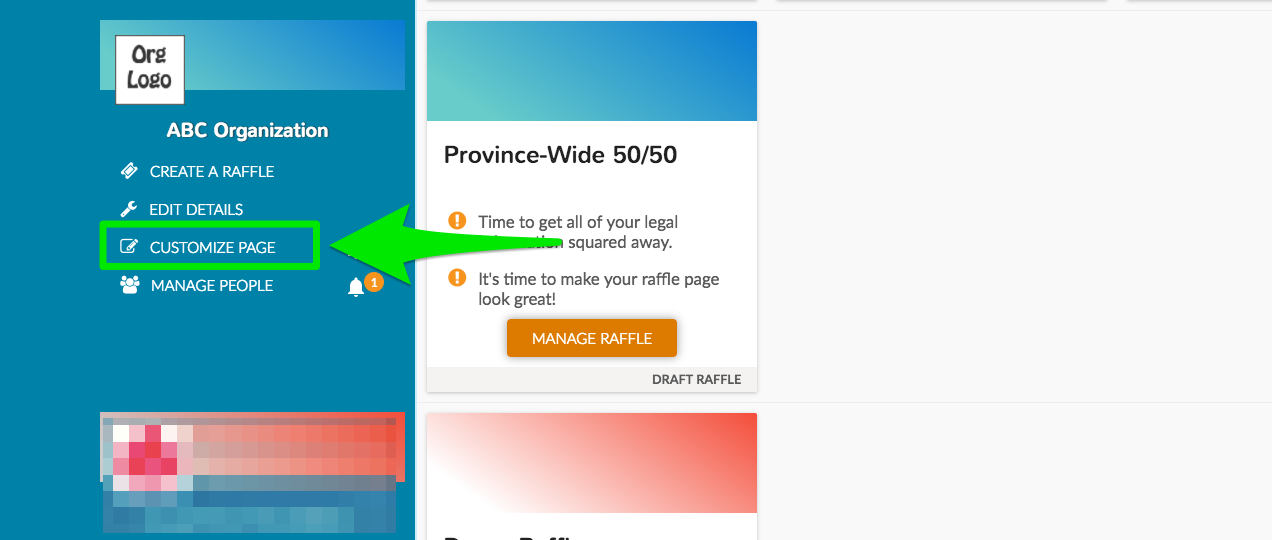 2. At the bottom of the page, enter the URL that you'd like to use for your organization. Click Save Changes. Making it short but unique really helps people remember if they want to buy a ticket and have seen it somewhere, or share it. Your raffles URL will look something like www.fundingchange.ca/your-organization-name/Th87DjuskdfDDy87sh, so having a shortened organization name is a huge benefit.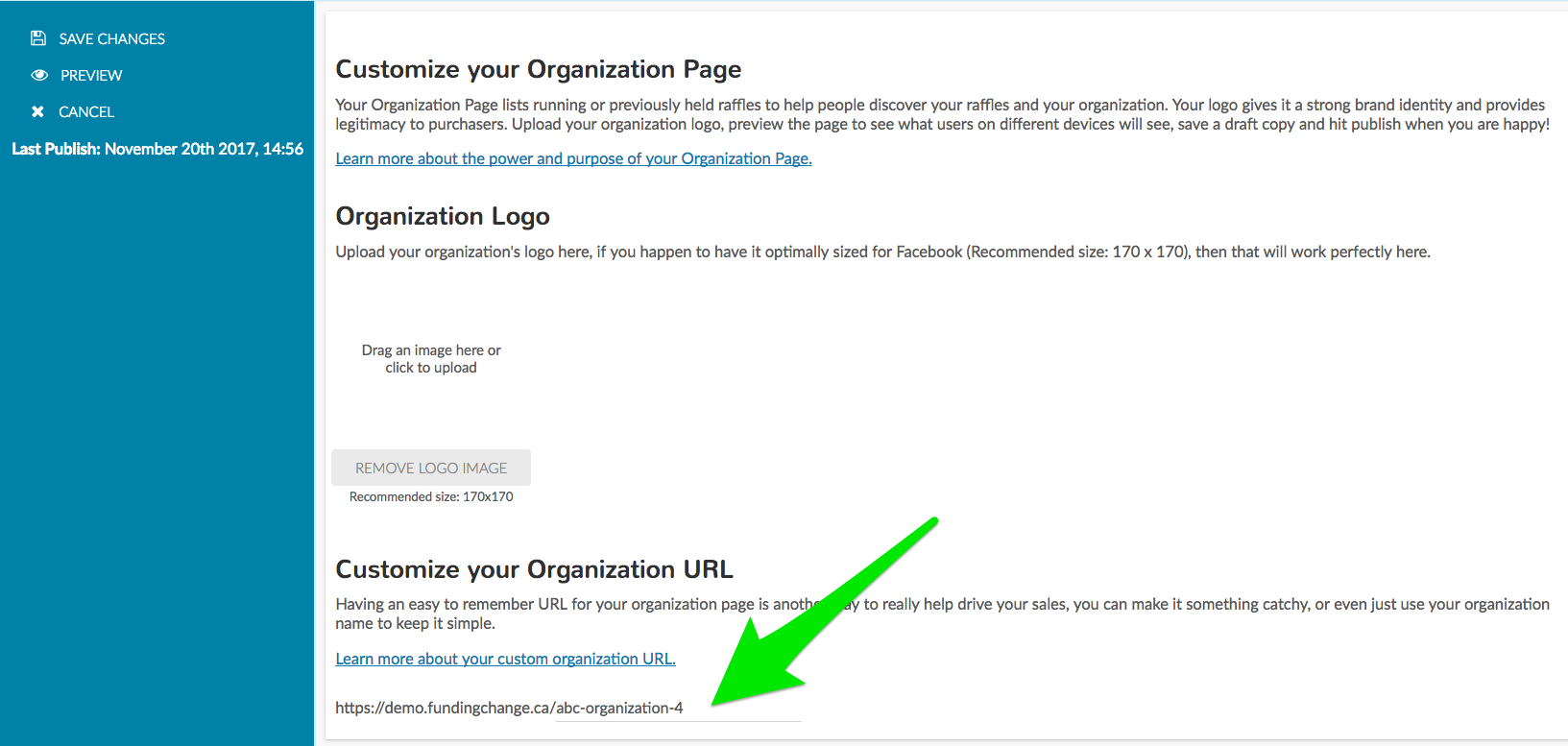 We are also able to provide a vanity URL made up of raffle.link/your-organization-name that will take people to your live raffle, so making it short and memorable is even more important to do BEFORE you launch your raffle.
We also offer vanity URL re-routing if you have purchased a URL and you would like it linked to your raffle or would like us to set one up for you. Just let us know!